We are serious about our SEO.
We help empower SI businesseses, both small and large, to dominate the competition with digital media.
Search Engine Optimization (SEO)
Our experience and background SEO. Let us help your company increase traffic, clients and revenue through aggressive online strategies.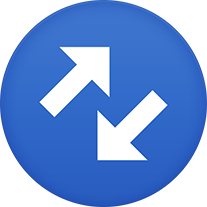 Lead Generation
More leads = more customers = more revenue.
It's that simple, and we can help.
Technical SEO Audits
Manage a site that needs a fresh look at its SEO? We have years of experience with the world's largest sites.
Personalized Attention
Many SEO agencies will outsource their clients work to foreign agencies. These will then use outdated or spammy techniques and can land their clients with a search engine penalty.
We live and work in the U.S.A and we don't outsource our work. We work closely with each company to understand their goals and formulate a cohesive strategy. We then set up our clients for long term growth and success in the digital landscape.
Why Darby Hayes Consulting?
The team at Darby Hayes Consulting is different from other digital marketers. With our results oriented approach and proven track record, we provide personalized digital marketing solutions that move the needle for our clients.
We offer a strategies backed by extensive research, data analysis, and years of experience to ensure a perfect digital presence and ROI for our clients.
No Promises, Just Results
Our expertise is digital marketing. Our passion is growth of our clients' businesses. We succeed only when our clients succeed.
We take our relationships seriously. We want to leave your competition in the dust.
Why Darby Hayes Consulting?
We help you grow your business online using only proven, effective digital strategies.
Search Engine Optimization
Search Engine Optimization is the process of publishing web content that will be consumed and found by users of search engines, like Google. We are experts at SEO, having worked in the industry for nearly 10 years and achieved hundreds of first page rankings for our clients.
Web Design and Development
Before you can leverage the power of digital publishing you must have a website, and not just any website. It's crucial to have SEO and user experience considerations baked into the process at an early stage. We help all of our clients to either build new, optimal websites, or modify existing websites to meet our high standards.
SEM and PPC
Search Engine Marketing (SEM) or Pay-Per-Click (PPC) Marketing are terms used to describe online advertising campaigns, usually with a platform like Google Adwords. It shares many similarities with SEO (i.e. target customers, keywords, and user experience considerations), and can be a perfect complement to a long term SEO strategy.
Want to find out more?
Contact us today so we can discuss how to grow your business!